Too much best thing happened in my life. My previous lifestyle is hard to say. We're in average family. My father works as a Government Servant in Lembaga Kemajuan Ikan Malaysia. My mom works as a teacher in Smart Reader in Bandar Tasik Selatan. My mom has deep desire in kids. My mom decides to open her own kindergarten, Firzana Edu Center. Now our life became much better than before. Thanks to Allah for HIS richness and willingness to give us a bit of HIS rezki to us.
Now, let me tell you guys about my best thing that has happened to my life.
When I was 5 years old, my dad bring us the whole family my mom, my brother when he was in standard 4, and of course my little sister when her age was 2 years old. We were in a trip to form Hajj.
Our 1st transit was in
Pakistan.
The airplane stops at
Karachi's Airport.
After we arrived, we were waiting for 5 hours in Karachi's Airport to get the next flight to London. After catch a flight to London, it takes 8 hours to arrive in Heathrow Airport, London. We will be in London for two weeks.
After arrived London, we took a bus to go to
Birmingham.
It takes around 2 hours to get there.
It takes around 2 hours to get there. In two weeks, seems like we cover the entire most favorite's attraction place in London. The place that has been covered is St. Stephen Tower of the Palace of Westminster, London Bridge, Malaysian Hall,

Harrods,

Blackburn,

Sheffield, and Tower of London. When we were in Sheffield, we have gone to the mall. My mom buys a pair of cloth to my sister and me. We kept all the cloths until now even we cannot fit the shirt.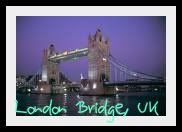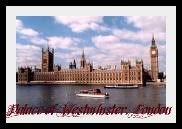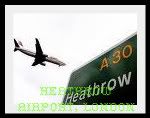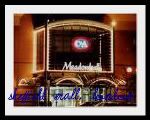 It's time to take another flight to get there, Makkah. After 5 hours we struggling to form a solah in flight, at last we arrived safe and sound. Before we go to Makkah, we have our visit in Madinah first then we will be in Makkah right after the visit. The place that have been visited is Baqi' Grave (our prophet's wife and friends grave), our prophet Nabi Muhammad S.A.W's tomb, Quba' mosque. After finished visited the entire place, we continue the journey to Makkah. We will be in there for 2 weeks and start our deeds to make us close to Allah S.W.T.
Before we return back in Malaysia, we buy something for our relatives as a memory from Makkah. We buy
Air Zam-zam
,
prayer beads,
atar oil,
dates,
and some
books
that we still kept in our wardrobe. It's time to return back Malaysia. It was a great memory when I've been there.
I can saw the Hajarul Aswad and get into it with help from the guard,
memory having a Tawaf in front of Kaabah.
Before return back in Malaysia, we were having a transit in London for three days. At this time, we were visited place that haven't visit yet. After three days, we were having a transit in Karachi for 5 hours. Then, we were having a flight back to Malaysia.
I just miss Makkah, even I was a small little girl but I can remember all the scene and what happened when I form a Hajj. It like just happened last day. I hope I can go back in there with my family, my hubby and my kids with my own money.
Al-Fatihah..